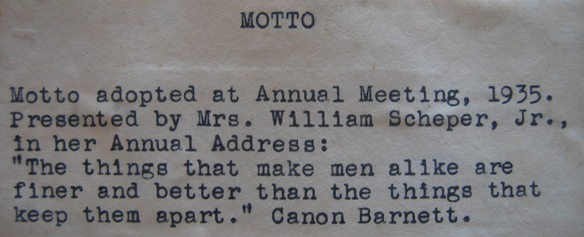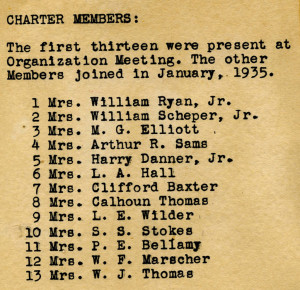 Despite — or perhaps because of the dreariness of the Great Depression — a band of ladies in the small town of Beaufort, South Carolina decided to join hands and do something about sprucing up their little town. Times were hard. Street fronts were cluttered with ramshackle buildings, weeds and debris. Their first meeting, in October of 1934, was hosted in the antebellum home of Mrs. William B. Ryan on The Point in the heart of this historic town. The Beaufort Garden Club began its inaugural year with 25 members, and has maintained that relative size over the past eight decades. Two years later, the Garden Club of Charleston sponsored the club for membership in the Garden Club of South Carolina.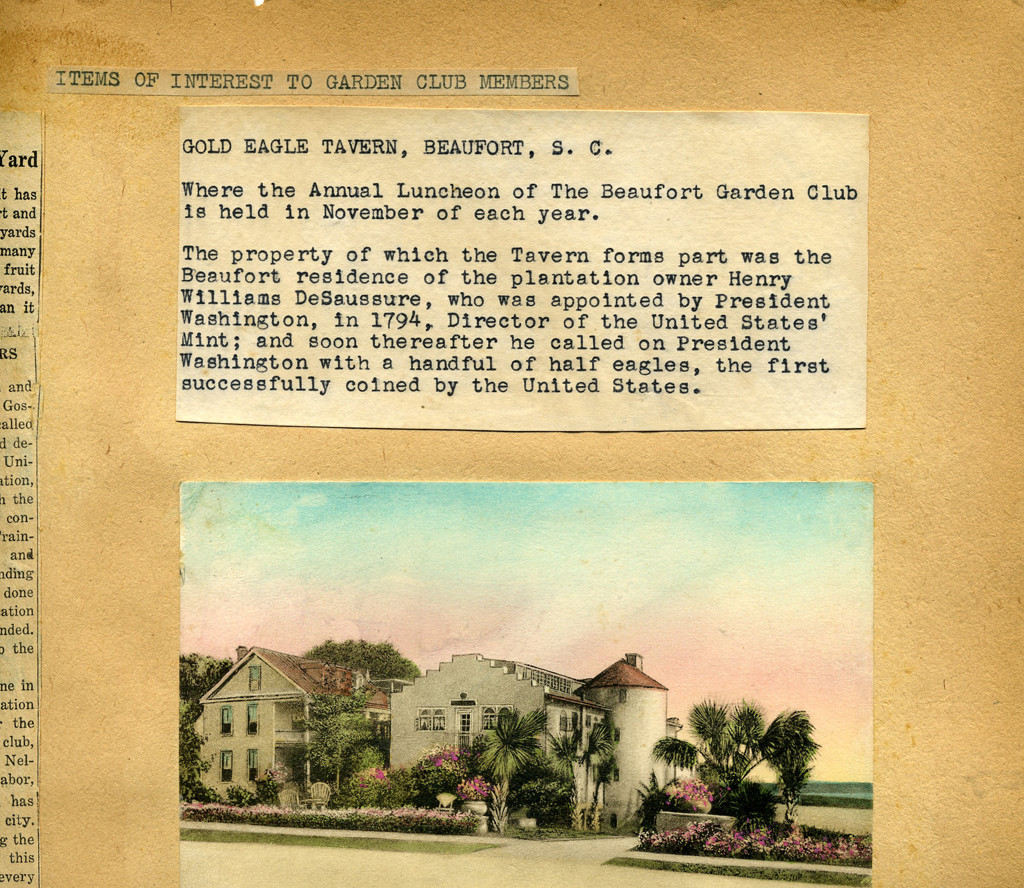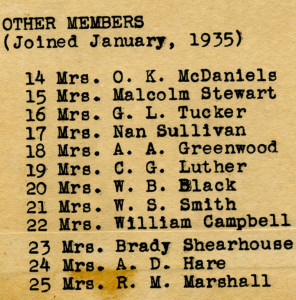 Despite its relative small size (membership today is limited to 29 members) this fearless group has a long history of active involvement in both community and gardening activities in Beaufort. Over the years they worked with the USO, veterans groups and the local bases. They have planted hundreds of azaleas, palmettos, camellias, oleander and blooming flowers throughout the town – and are credited with planting the first rows of Sabal Palmetto Palms that lined Hwy 21 from Gardens Corner en route to Beaufort.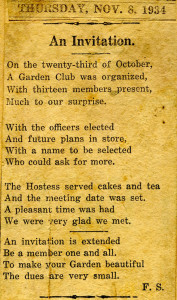 In addition to promoting gardening in the Lowcountry, our club members stay busy with community projects involving local schools and organizations like the Beaufort National Cemetery — even rolling up our sleeves to dig in and make things happen.
Our premiere event each year is our weeklong Garden-A-Day tour, which draws visitors from throughout the state and Lowcountry. Much anticipated each year, this free tour of private gardens is The Beaufort Garden Club's special gift to Beaufort. In addition, we are actively engaged in fostering the education of our youth – helping them to learn more about nature and the environment through school projects, summer camp, and college scholarships. In addition to our own continuing education at monthly meetings, we organize and host local and regional workshops. As a non-profit organization, we host workshops and other fundraising activities, such as our annual Plant Sale each April, in order to fund our community projects.